2018 Honda Accord
New 2018 Honda Accord LX Sedan

Honda Accord
Exterior Features
LED Headlights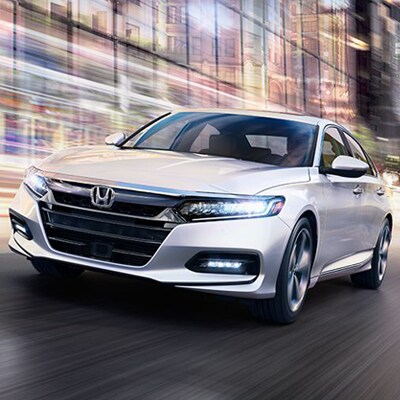 Illuminate the Road that Lies Ahead
LED lighting on the front of the 2018 Honda Accord brightens the path ahead of you for concise visibility throughout your drive. Enjoy a strong line of sight throughout your time spent on the open road and a bold look that accentuates your vehicle's finest features.
Body Style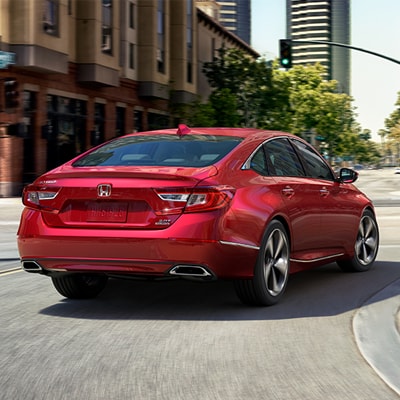 Match your Tastes to a Sedan or Coupe Design
With the 2018 Honda Accord, you can discover a body style that fits your personality and the type of drive you are looking for. This new Honda model features an aerodynamic body, plenty of space to settle into inside, making the two-door versus four-door distinction a matter of preference and the level of sportiness that you desire in your next daily driver.
Performance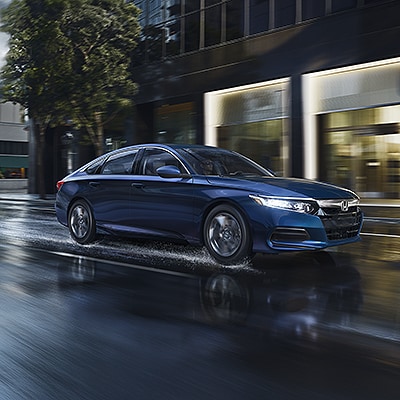 High-Powered Options Under the Hood
With three powertrain options to choose from, the 2018 Honda Accord provides diverse levels of capability underneath the hood. A base all-new 1.5-liter turbocharged engine, along with a 2.0-liter turbocharged engine that features 252 horsepower, offer compelling burst for you to take advantage of. A two-motor hybrid powertrain rounds out the lineup as a strong consideration to think about.

Honda Accord
Interior Features
Technology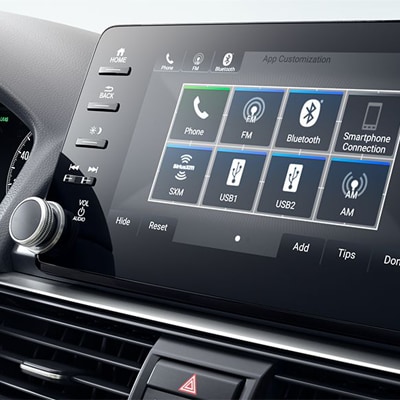 Standard Safety, Advanced in Quality

This advanced safety suite comes standard on the 2018 Honda Accord, which is impressive considering the different driver-assist technology it works in. Features include a collision mitigation braking system and adaptive cruise control with low-speed follow. Radar sensors and cameras help to analyze the road that you travel on for proactive responses to surprise along the way.
Comfort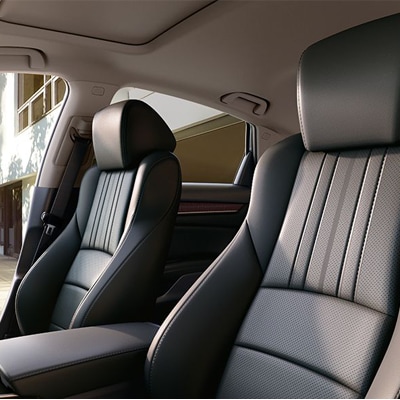 Seasonal Comfort in the Car
Regardless of the seasons and their impact on your comfort seated inside, the 2018 Honda Accord has you covered. With available heated and ventilated seating, you can quickly warm up or cool off respectively based on what the temperature outside may read. This allows you to settle in comfortably during the colder warmer months and the more humid summer days spent driving.
At Baierl Honda, Our Customer's Satisfaction Comes Above All Else
When you shop for your next daily driver, this experience should bring a smile to your face and excitement to the moments you spend inside of a showroom. This is our core belief here at Baierl Honda, and our team is committed to the time that you spend at our dealership reviewing new Honda models, pre-owned vehicles, financing options and the service resources that we provide. Proud to be serving the Wexford, PA area, we look forward to helping create lasting memories for every driver that passes through our doors.
Our Inventories Promote Variety in Taste but Consistency in Quality
When you shop for a new Honda model, you are seeking consistency, dependability and value in your next daily driver. You will find this in the lineup we feature here in our showroom, with popular sedans, SUVs, hatchbacks and coupes providing exceptional value for your next automotive investment. This quality extends to our pre-owned lineup as well, with used models ranging in makes and body styles to complement your varied preferences.
Our Financing Experts Simplify the Process and Keep your Options Transparent
With financing experts that handle the confusing parts of the lease, auto loan and finance process, you can look forward to a financing plan that matches what you are looking for and that fits what you can afford. We are here to help you arrive at a decision confidently with all of the minor details worked out, to answer your questions and to smooth out the auto loan or lease you are exploring for full transparency.
Our Factory-Trained Technicians are Committed to Maintaining your Vehicle's Condition
You are proud of the vehicle you have recently purchased here at our Wexford dealership, and you want to maintain this sense of fulfillment that you feel. Our factory-trained service technicians are here to help, handling maintenance and repair when the time comes for service work. Oil changes, tire rotations, brake repairs and so much more are managed through diagnostics and genuine auto parts from our parts center. Our collision center will handle more comprehensive work in addition when you have been involved in an accident.
Make Plans to Visit our Wexford, PA Showroom to Get Started Today
We value your experience shopping for your next vehicle here at Baierl Honda, and look forward to helping you make the most of it. Stop by our Wexford showroom today to chat with our team, arrange a test drive and start on your quest for your next daily driver.