When life gets busy here in Wexford, Pittsburgh, and Cranberry Township, you've got to fit in the little things, such as oil changes and tire rotations, whenever you can.
At Baierl Honda, we want to help you stay on top of your maintenance schedule with Honda Express Maintenance. Whether you're running late or running out of time, we can get your car into the shop, appointment-free.
Express Service on Your Time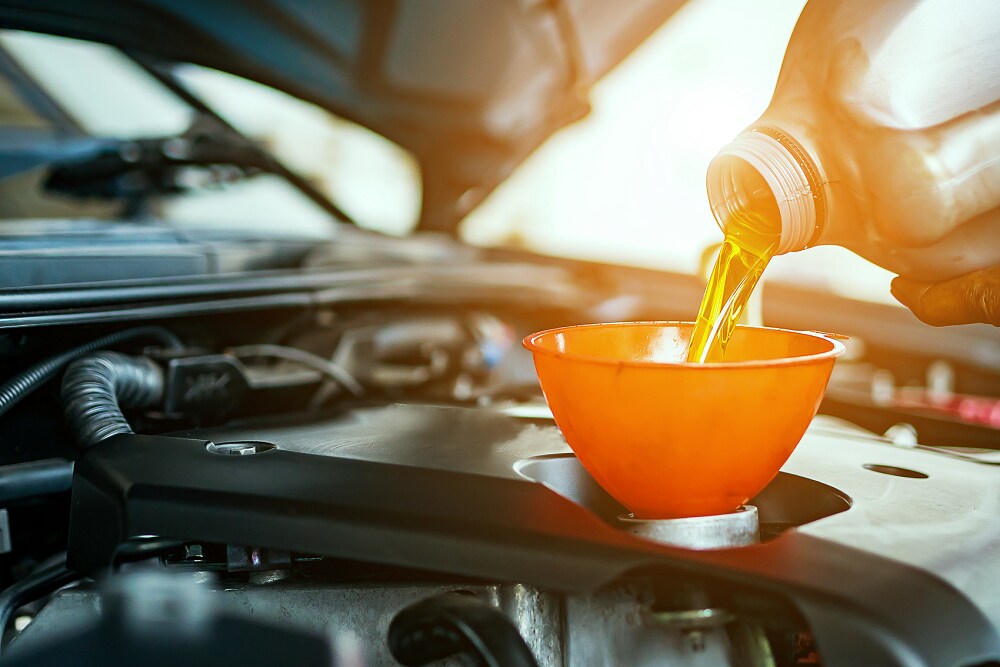 Pressing matters can come up unexpectedly. If you're not exactly sure what your weekly schedule is going to look like, then it's better just to stop by the dealership for service whenever you see an opening (on your time)!
Honda Express Service is meant to accommodate all your scheduling needs. See an opening to stop in for that oil change on your lunch break? Need a bulb replacement while the kids are at practice? All you have to do it stop by.
Baierl Honda Express Service covers a wide range of maintenance, including:
Tires rotations and balances
Battery replacements
Air filters
Wiper blades and inserts
And many more
How to Know When Service is Due
With how quickly things tend to move, it's easy to lose track of when your car might be due for a trip to the mechanic. Your dashboard has a series of warning indicators that will turn on when a job is due. However, you don't need to wait until one of these lights flashes.
Oil changes are some of the most important jobs you can get for your car. They keep the engine clean, lubricated, and protected from friction. In newer cars (models newer than 2008), you should schedule an oil change every 5,000 to 7,500 miles. During this visit, ask your technician to rotate the tires, too!
The service intervals for other jobs will vary depending on the model. To determine when your car needs maintenance, consult the owner's manual.
Quality Honda Service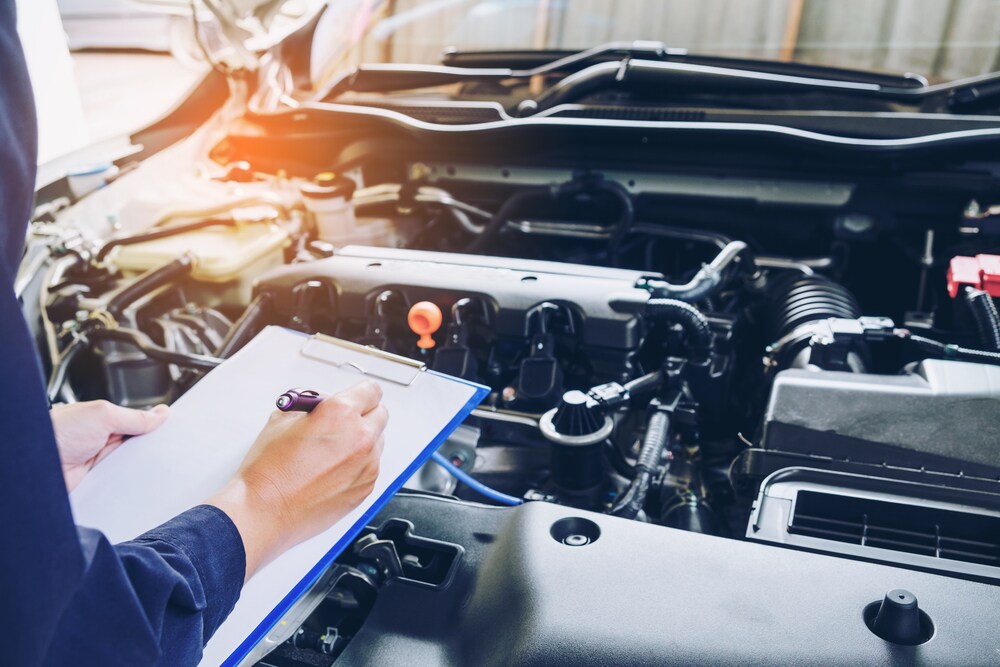 The Baierl Honda service center is well-known for being one of the most comprehensive in the area. As we staff only factory-certified technicians, all our mechanics have the know-how to diagnose and repair even the trickier issues.
Honda Express Service is perfect for smaller fixes. However, when your car comes down with something more serious-say, a problem with the transmission-we're well-equipped to fix it for you.
In repairing vehicles, we use only genuine OEM Honda parts. These original equipment manufacturer components were made to last. If you need any parts or accessories for your car, get in touch with our team and we'll order them for you today!
Stop in for Honda Express Service Today
Has one of the dashboard lights come on in your car? If so, you'll want to swing by Baierl Honda soon for maintenance. Call for appointment or schedule today through our online service scheduler.
We're proud to serve the Wexford, Pittsburgh, and Cranberry Township areas. Stop by today so we can take care of your car!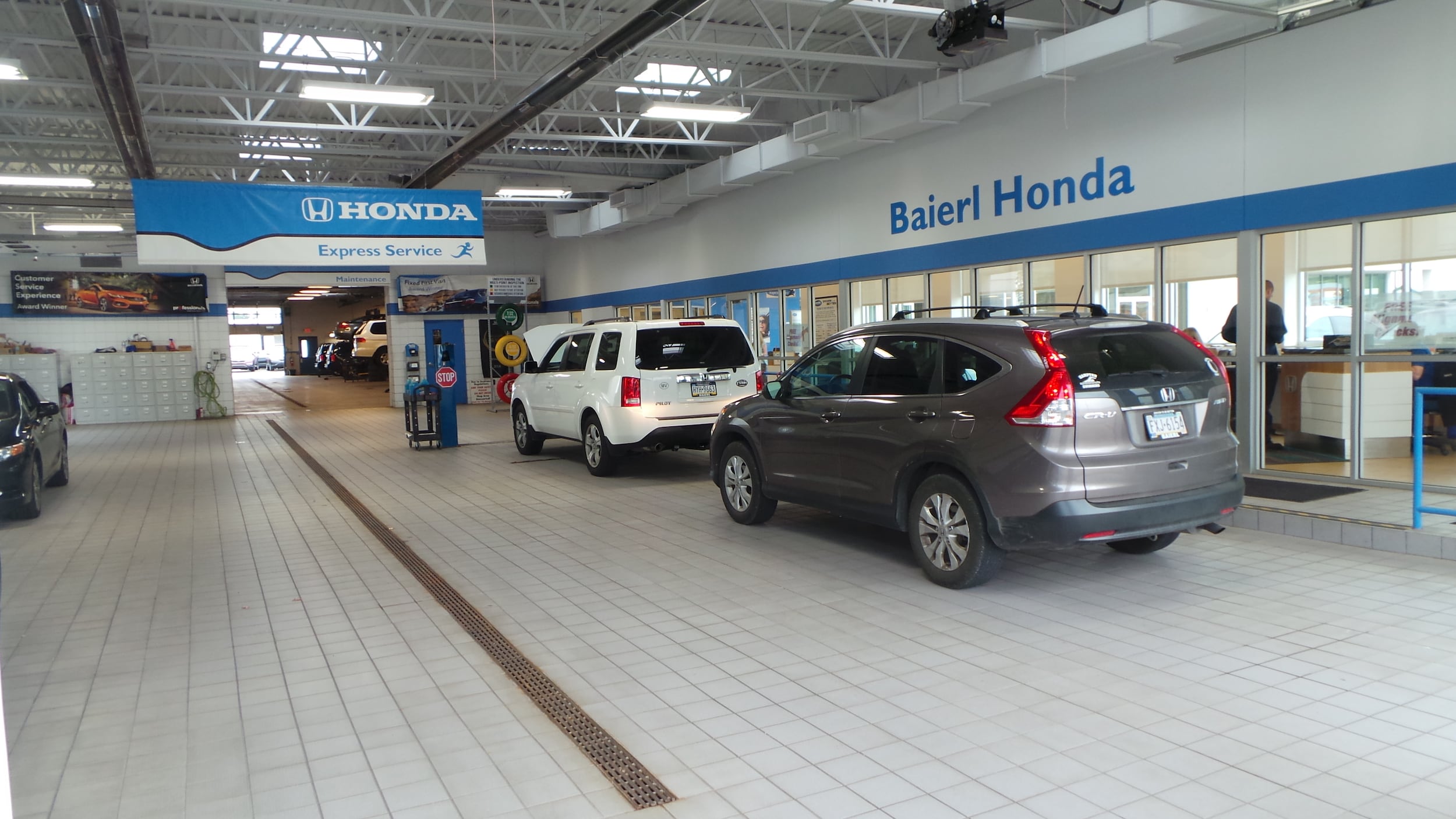 Express Service Hours
Monday:  7:30am - 6:30pm
Tuesday:  7:30am - 6:30pm 
Wednesday:  7:30am - 6:30pm 
Thursday:  7:30am - 6:30pm 
Saturday:  8:00am - 3:00pm