The Honda Pilot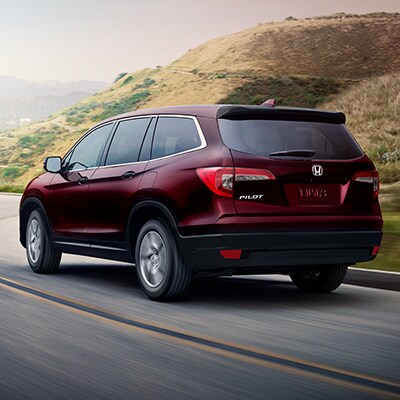 All-Wheel Drive
All-Wheel Drive Available on Every Trim
The Honda Pilot offers Intelligent Variable Torque Management® (i-VTM4®) AWD on every trim of the Honda Pilot, even having it standard on the Honda Pilot Elite. This system makes sure you are keeping the best traction and grip on any road that you drive. No matter if it is through snow or rain, this system will look out for you.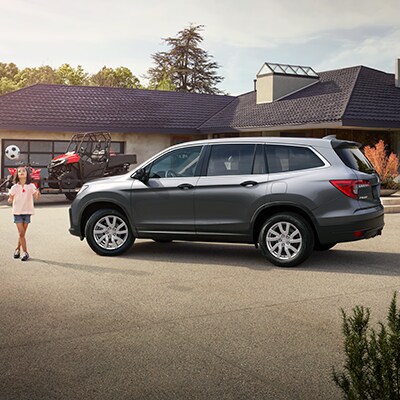 Style & Design
A Modern Look for the SUV
The bold and rugged look of the Honda Pilot shows off the capabilities and features that every family will be looking for. The sides have smooth lines that maximize aerodynamics, giving it the least amount of resistance for any drive that you have planned. The Honda Pilot fits in just as well in the city as it does in the country.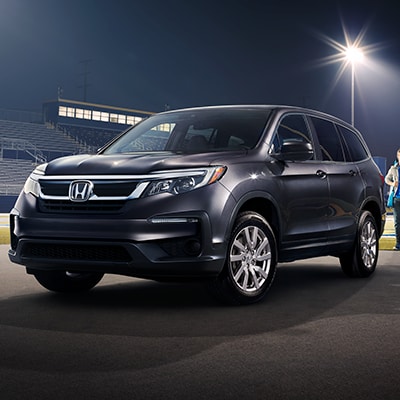 LED Lights
LED Lights All Around
With available LED lights at the front of the Honda Pilot and distinct LED accents and features at the rear, you will always be able to see the world around you. The headlights feature an auto-on/off system to make sure you will always have the best visibility wherever you go.

More Features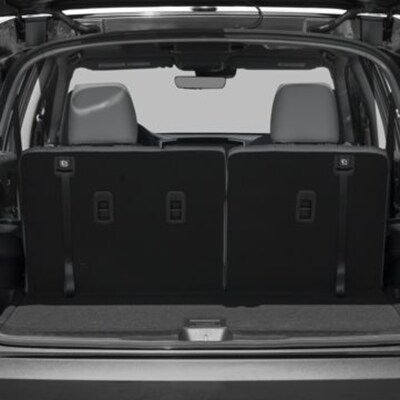 Seating
One-Touch Second Row Seats
Fighting with seats to get them to slide is never fun, which is why the Honda Pilot now offers One-Touch Second Row Seats. This system makes getting to the third row as simple as a press of a button, making every seat easy to get to for every passenger.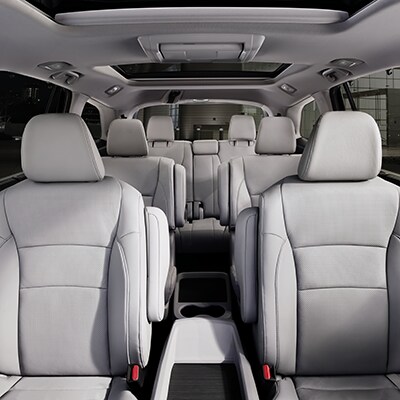 Spacious Interior
Room for Seven or Eight
The standard configuration for the Honda Pilot has room for up to eight passengers, allowing you to bring along anyone that you might need to. If you don't usually fill every seat, you can opt for Captain's Chairs in the second row for more individual space for seven passengers.