The Honda Accord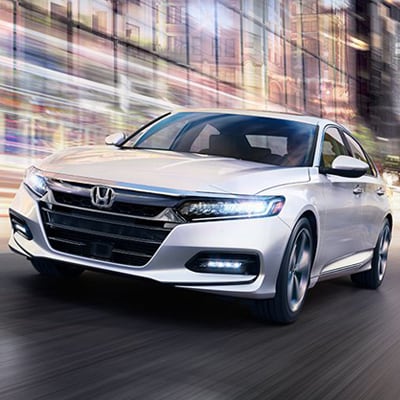 Headlights
LED Headlights and Fog Lights
The LED lights on the Honda Accord are designed to give you the best visibility when you need it. The auto-on/off functions will make sure you are never caught without the lights on, and the LED fog lights can help during difficult weather conditions. These LED lights even add to the overall look of the Honda Accord, being stylish accents across the front.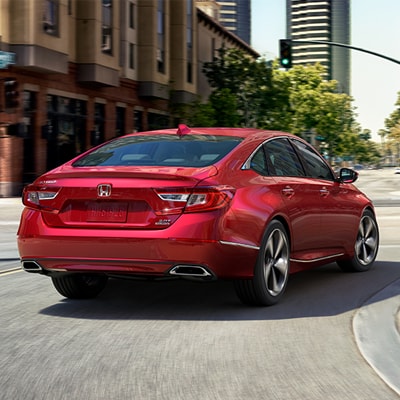 Body Style
A Fastback-Inspired Design
The Honda Accord has sweeping lines, strong curves, and a sloping top to resemble the exciting look of a fastback. This roofline doesn't impede on passenger space or comfort, being sure to leave enough headroom for the rear passengers. The bold and aggressive stance resembles the performance this model provides.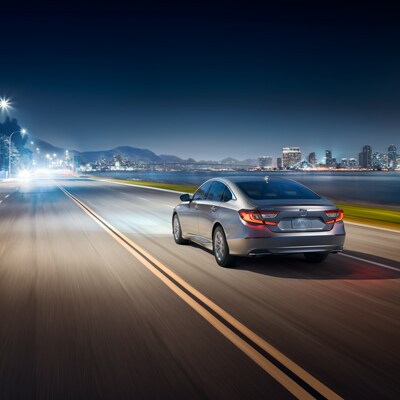 Safety
Standard Safety features
While other vehicles would make you pay more to include them, the Honda Accord includes many safety features as standard. Features like adaptive cruise control and the lane departure warning work hand-in-hand with the driver drowsiness monitor to make sure you will always be comfortable and confident while you are driving.

More Features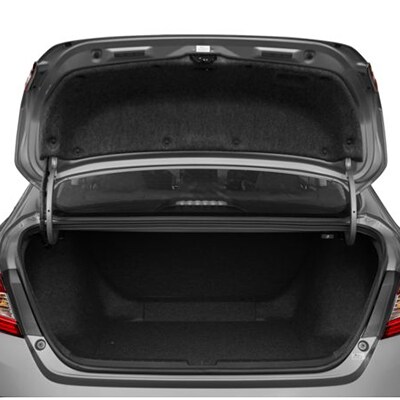 Cargo Space
A Spacious Trunk for Your Gear
The Honda Accord makes sure you will be able to fit anything that you could need in your trunk, having 16.7 cubic feet of cargo space. This amount of cargo space is above the average for the class, giving you another instance of the Honda Accord staying ahead of the pack.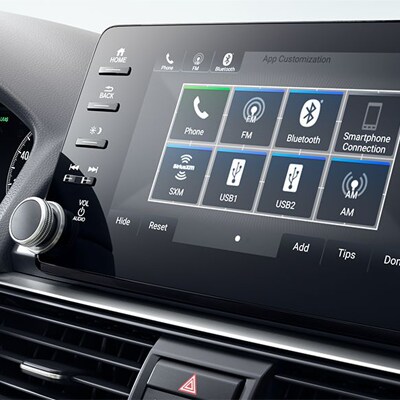 Technology
A Responsive Infotainment System
No matter if you stay with the standard seven-inch screen or if you upgrade to the eight-inch screen, the Honda Accord makes it easy to get to the media, apps, and features that you are looking for. The upgraded system offers Apple CarPlay, Android Auto, and more for your enjoyment.