The Honda Fit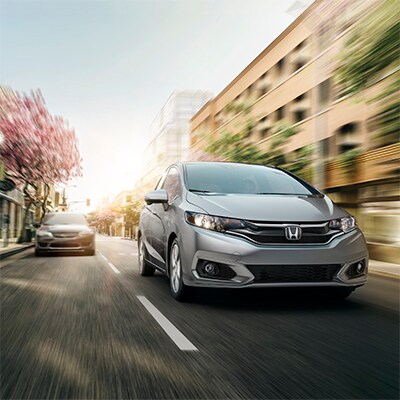 Headlights
Getting the Best Visibility Possible
The available LED fog lights can give you the best view of what is ahead. No matter if you encounter snow, rain, fog, or other sight-impairing events, this might be just what you are looking for. These lights sit boldly outside the front bumper, adding to the sporty look for your Honda Fit.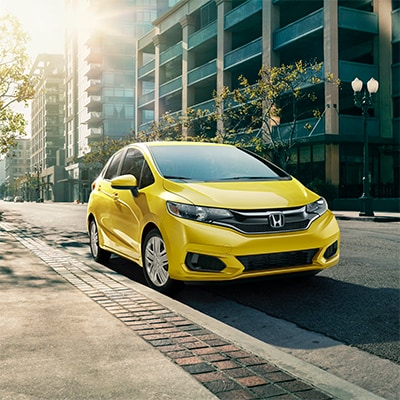 Easy Entry
Smart Entry system
The smart entry system of the Honda Fit means you don't need to take the keys out of your pocket or purse to get into your car. All you need to do is walk towards the car with the keys on you and the doors will unlock for you while walking away will lock the door.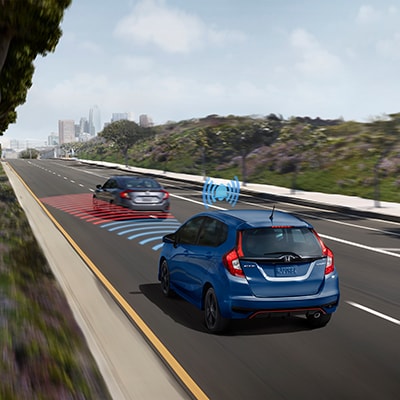 Safety
Available Honda LaneWatch
Honda LaneWatch is a driver assistance feature that comes on the two upper-level trims of the Honda Fit, using a camera display to show you more than the passenger-side mirror can. This wider view of the road will help you change lanes and turn confidently, reducing a lot of stress that can come from driving.

More Features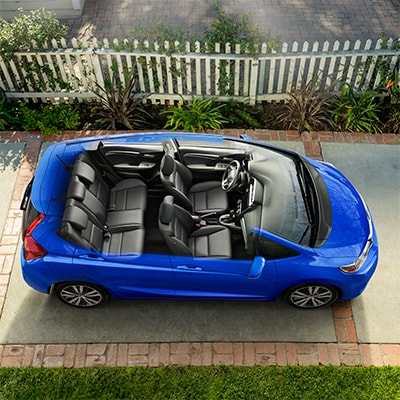 Cargo Space
Surprising Amount of Cargo Space
Cargo space isn't the first thought when you see the Honda Fit, but it can hold up to 16.6 cubic feet of gear with the seats upright and has an unimaginable 52.7 cubic feet of cargo space when you fold the seats down. This is possible thanks to the Honda Magic Seats that can fold flat in a 60/40 fashion.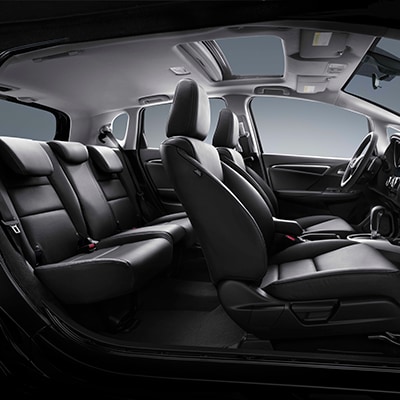 Spacious Interior
The Headspace You'll Need
Many models that compete with the Honda Fit make it nearly impossible for taller drivers to use them, but the Honda Fit has an impressive amount of headroom. The generous amount of passenger space will help you keep friends and family comfortable for whatever adventure you have planned.